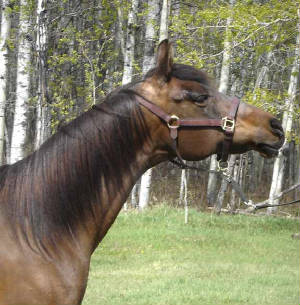 SX Saladin (Serafix x Cobah)

Apollonia (Regalano x Faradah)

 
 
 

Saber Bey (Bey Shah x Baracshe)
"Sweet Silhouette" aka "Sweety" is our 1989 Double Serafix bred Mare ...She A granddaughter of SX Saladin, and of Saber Bey. Sweety has Proven to out do her self with foals that have lots of pretty, size , powerful hips and with a neck that doesn't quit. She is an awsome Broodmare and a beautiful Classic Head with excellent conformation.

Sweety has done it again, Foaled an exceptional Egyptian sired 2008 filly... With everything we expected and more...
Sweety will be Bred to "Supreme" in 2009 for an Egyptian Sired 2010 Foal

Feel Free To Inquire....
DVD Available